When people ask me for credit card advice, I've been pretty indignant towards the Capital One Venture Rewards Credit Card where my other blog post was "Cancel Your Capital One Card."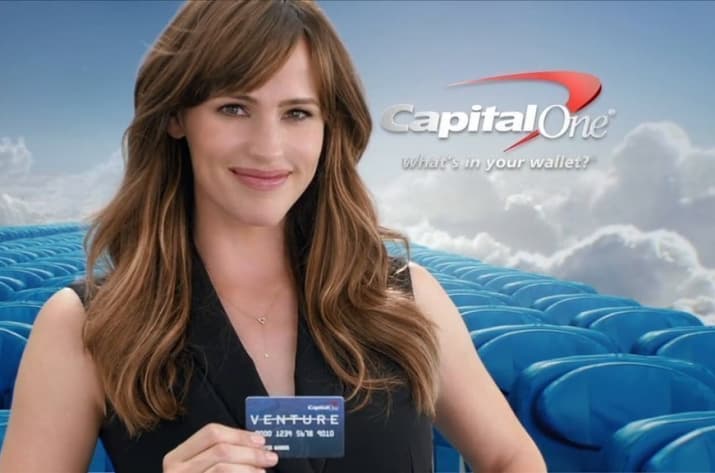 But I may have to rethink my own advice because Capital One is now offering the ability to transfer certain Capital One "miles" to a selection of airline frequent flyer programs. Yes… we have a fifth type of credit card currency.
Before, Capital One "miles" (in quotes because it was just a ploy to think you were earning frequent flyer miles for free flights) were worth one cent each towards travel booked through Capital One's travel website. So the double "miles" are actually two cents towards a future travel purchase. Those miles could still be useful, but let's call a spade a spade: it was a 2% cashback credit card.
Now things have changed. Instead of simply earning cashback towards travel expenses, cardmembers can transfer Capital One "miles" to 12 different frequent flyer programs, including:
1:1 Conversion Ratio
Aeromexico Clube Premier
Avianca LifeMiles
Air Canada Aeroplan
Air France-KLM Flying Blue
British Airways
Cathay Pacific Asia Miles
Choice Privileges
Emirates Skywards
Etihad Guest
Finnair Plus
Qantas Frequent Flyer
Singapore Airlines KrisFlyer
TAP Air Portugal Miles&Go
Turkish Airlines Miles&Smiles
Wyndham Rewards
2:1.5 Conversion Ratio
EVA Infinity MileageLands
2:1 Conversion Ratio
While there aren't any U.S. airlines, the transfer partners include a few notable frequent flyer programs:
Air Canada Aeroplan (Star Alliance redemptions with favorable award chart)
Air France/KLM (A joint program with two of Delta's fellow Skyteam members; also a transfer partner with the other credit card currencies)
Avianca (Another Star Alliance member with notably low surcharges and fees)
Cathay Pacific (Along with American Airlines, a member of the Oneworld airline alliance)
Those are valuable frequent flyer programs, and if you (embarrassingly) have a boatload of "miles" with the Capital One Venture card, you could potentially earn much more than 2% cashback by using the new transfer partners.
However, one key factor is the transfer ratio: 1 Capital One "mile" is equal to .75 miles when transferred to an actual airline frequent flyer program.
What does that mean? That's a potential 60,000 "Mile" welcome bonus for the Capital One Venture card is actually only equal to 45,000 airline miles. Still very good, but not as sweet of a deal as a one-to-one transfer ratio like the other credit card currencies. Since ALL transactions with the Capital One Venture card earn double "miles," that also means each dollar spent on the credit card earns 1.5 airline miles (since 2 Capital One "miles" is 1.5 actual airline miles).
I never thought I'd say this… but the Capital One Venture card is now a worthwhile travel credit card.
Yes, it's a little confusing. The sign-up bonus is very rewarding and currently, it's 75,000 Miles for new cardholders if they're able to spend $4,000 in the first 12 months of getting the card (worth $750 in travel).
But since I can earn 1.5 miles/dollar spent on the Chase Freedom Unlimited card, we won't be transferring our everyday spending to the Venture card any time soon.
I love a quick sign-up bonus, but that's the extent of the card's use for me.
If you're new to credit cards, the Venture card's ability to earn 2% back on all spending coupled with its ability to transfer to airline frequent flyer programs could be the flexible balance you are looking for. Especially since Air France/KLM, Aeroplan, and Avianca partner with multiple credit card companies, making it easier to consolidate points in those programs for high-value business class redemptions.
Now that Taryn has the new American Express Gold Card, I'd definitely be interested in a way to earn more Aeroplan miles, since those redemptions cost less than other Star Alliance partners.  For example, business class roundtrip flights to Europe cost 110,000 Aeroplan miles, while the redemption might be 140,000 miles for the exact same flights using the United Airlines frequent flyer program.
The Venture card isn't the only Capital One product that now offers transfers to airline frequent flyer programs. "Miles" earned from the Capital One VentureOne card and the Capital One Spark Miles for Business card can also be transferred with the same 1 to .75 ratio.
The VentureOne card is the no-fee version of the Venture card, offering a paltry 20,000 "mile" sign-up bonus (15,000 airline miles after transfer) and only earns 1.25 "miles" for each dollar of spending… equating to less than one (0.9376) actual airline mile per dollar spent. That's a horrible ratio, so trying to earn frequent flyer miles through spending with the VentureOne card doesn't make sense; best to stick with the Venture card and pay the $95 annual fee (waived the first year).
The Capital One Spark Miles for Business credit card also earns Capital One "miles" that can be transferred into airline frequent flyer programs. The Spark Miles card comes with a $95 annual fee as well (waived the first year) and a 50,000 "mile" sign-up bonus after spending $5,000 within the first three months. But if your business can put another $45,000 on the credit card within six months, you will earn an additional 150,000 bonus "miles."
And that doesn't even count the "miles" earned from everyday spending. Since every dollar spent on the Spark Miles for Business card earns two "miles," if a business spends $50,000 on the card within six months, you would earn a total of 300,000 Capital One "miles." Since the transfer ratio to frequent flyer programs is 1 to .75 ratio, that equals 225,000 airline miles. Don't get me wrong… that's a lot of money to spend on a credit card. But for the right situation, that's an easy way to earn enough points for two roundtrip business class flights to Europe (via the Aeroplan frequent flyer program).
---
Read More: American Express Gold Card Review – The New King of Credit Cards?
---
Capital One must have been getting sick of points blogs piling praise on the other credit card companies which is why they wanted to throw their hat in the right, too. Or maybe they read my first blog post and knew it was time to change with the times (highly unlikely). In any case, the more competition among credit card currencies, the better it is for points collectors. If you're still struggling with credit cards and award redemptions, you can always sign up for our travel concierge and get unlimited consultation on all your credit card activities.
Advertiser Disclosure
PointsPanda Deal of the Week!
Looking for the best flight deals? Each week we'll send you updates with the best deals on flights and hotels both using points and cash.
We care about your privacy and would never sell your information to 3rd parties, please see our
privacy policy
for more information