Some hotel credit cards come with an annual free night certificate. For points enthusiasts, it's one of the most valuable travel perks that you can get (along with Companion Flight Certificates) because its redemption value can easily offset your annual fees.
There are multiple hotel selections around the world where you can get great redemption value since cash rates don't always align with its award rates. This means that you can book a stay using your points at a much lower cash value compared to its market cash value.
In this guide, we'll focus on the IHG One Rewards loyalty program. We'll discuss which IHG Credit Cards have the free night certificate and also share our top 10 picks of the best IHG hotels where you can get the most value.
---
Read More: The Complete Guide To The IHG Candlewood Suites Extended Stay Brand
---
How To Get IHG Rewards Free Night Certificates
There are only three IHG Credit Cards that come with the free night certificate benefit:
IHG Rewards Club Select Credit Card (no longer available for new applicants)
The free night certificate is worth 40,000 points and you can use it towards any hotel in the IHG collection. It's valid for 12 months upon the date of issuance so if you received your certificate on August 1, 2022, you can still make a booking until August 1, 2023.
Additionally, if you have the Premier Card and Premier Business Card, you'll get complimentary IHG Platinum Elite status so you'll get more travel benefits such as room upgrades, bonus points, late check-out, free drinks, and more.
IHG Free Night Award Policies
As valuable as the IHG free night certificate, it has a few limitations. Here are some rules that you need to know:
Free night certificates can only be redeemed for one night so booking a stay that's worth 10,000 points for four nights isn't allowed.
You can't book a stay that is past your certificate's expiration date. If your certificate expires on December 1, 2023, you need to book a stay and complete the stay by December 1, 2023.
Certificates do not count towards IHG's fourth-night free benefit. Booking an award stay for two nights, then using your free night certificate for your third night won't get you a fourth free night.
Cardholders of the IHG Premier and IHG Premier Business cards can combine their free night certificates and points to book a stay at a more expensive hotel.
Cardholders of the IHG Select Card can only book a stay of up to 40,000 points. Redemptions higher than 40,000 points are not allowed for this card.
Best IHG Hotels To Use Your Free Night Certificate
IHG has shifted from a fixed award card to a dynamic award chart. This means that premium hotels with very expensive cash rates such as the Kimpton Hotels can possibly go below the 40,000-point range.
1. Kimpton Hotel Palomar Phoenix (Arizona)
Located in the heart of downtown Phoenix, the Kimpton Hotel Palomar Phoenix is your next urban retreat. It has an amazing ambiance that combines its location's city lifestyle and Arizona's laid-back culture.
The hotel offers great amenities including an outdoor pool terrace, rooftop bar, a fitness center, free bike rentals, and a pop-up art studio.
It's close to shopping centers, entertainment hubs, and dining districts but it can also give you amazing mountain views at the same time. Some of the popular destinations within its vicinity are the Phoenix Footprint Center, Chase Field, Phoenix Convention Center, and phoenix Symphony.
Depending on the season and demand, award nights can cost between 35,000 to 55,000 points per night.
2. InterContinental Bali
The InterContinental Bali hotel is the perfect definition of "culture meets sophistication." It's a 5-star luxury hotel that features traditional Balinese architecture.
This 430-room property is secluded within Jimbaran Bay yet features luxurious amenities such as spa centers, premium restaurants, outdoor pools, fitness centers, a salon, and an on-site shopping center.
It's the perfect getaway destination and award nights here typically cost below 40,000 points – the perfect property to use your IHG free night.
3. Kimpton Gray Hotel (Illinois)
The IHG website describes the Kimpton Gray Hotel as a "perfectly bespoke suit from London's Savile Row," and it definitely is. The Gray Hotel got its name from the Georgia Marble Gray, a type of marble that was used in the construction of the building.
Built in 1894, it was first used as an office building before it was turned into a luxurious hotel. This property is located within the vicinity of the city's financial district so expect to see a lot of business gatherings here at its restaurants and on-site lounge areas.
Award prices here can range between 25,000 to 50,000 points per night.
4. InterContinental Melbourne (Australia)
Staying at the InterContinental Melbourne is like experiencing both the past and the present. You'll be greeted by its magnificent Venetian Gothic facade upon arriving at the entrance, but the moment you enter the property, expect luxurious modern interiors from its restaurants, leisure facilities, and lounge areas.
This century-old property is located within the business district of Melbourne so it's the perfect place for business trips and company meetings. Award nights at can cost between 30,000 to 45,000 points per night.
5. Crowne Plaza Changi Airport (Singapore)
The Crowne Plaza Changi Airport definitely deserves a spot on this list. Not only is it located next to the world's best Airports but it's also close to another popular attraction which is the "Jewel" – a tropical wonderland located within an urban shopping center.
It's also conveniently located near the MRT and taxi terminals so you can take the train or a cab if you want to visit downtown Singapore. But if you just want to relax and unwind, you can do so and enjoy its outdoor pool, wine bars, international restaurants, and beautiful garden views. Award nights here can cost around the 30,000-point range.
6. InterContinental Bangkok (Thailand)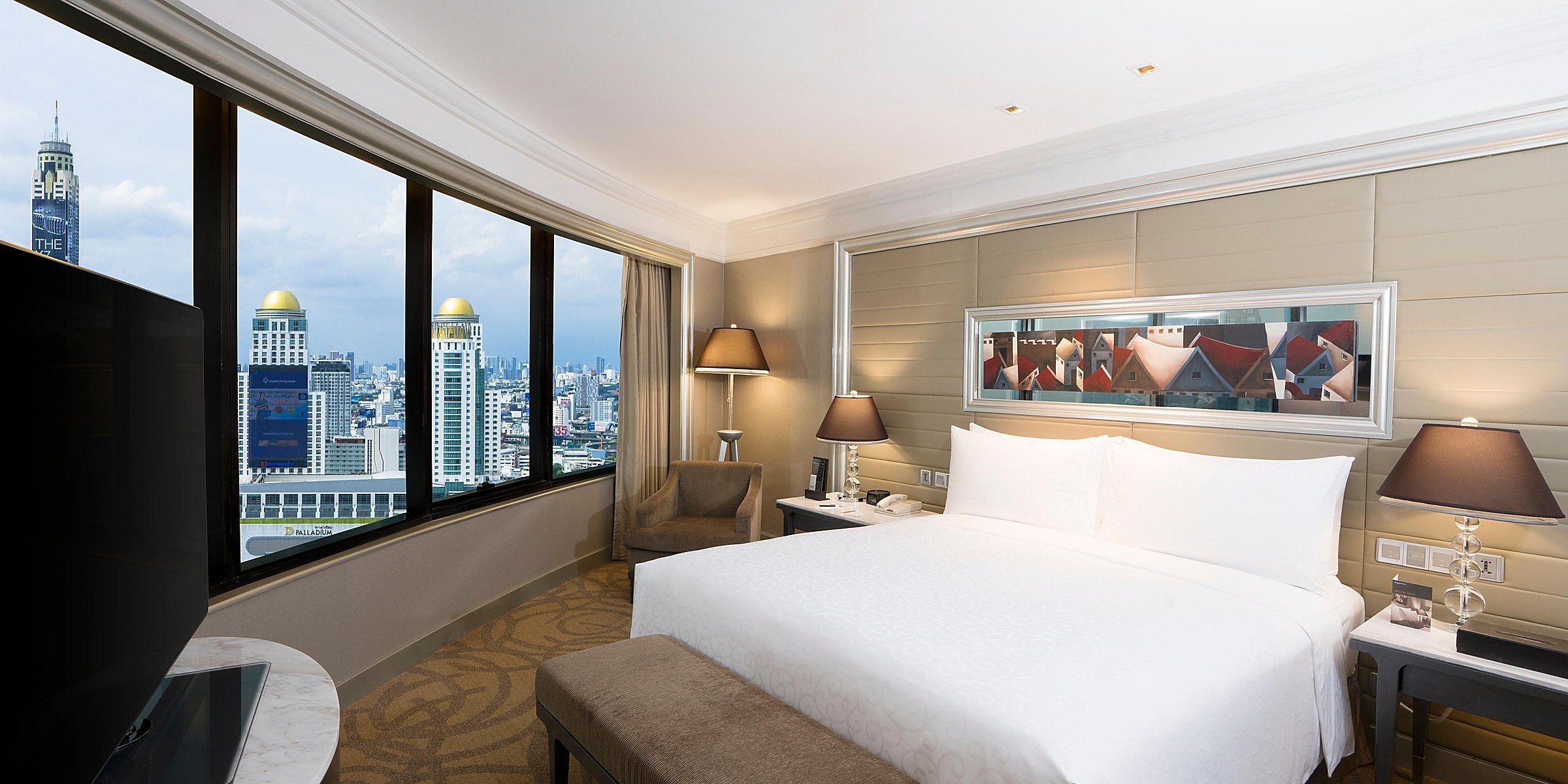 One of Bangkok's largest hotels, the InterContinental Bangkok is close to many major highlights and the Chitlom Skytrain station that will keep you connected to the rest of the city.
The hotel offers 3 on-site restaurants, a cafe, and a deli, along with a balcony lounge and humidor cigar bar. The rooms are plush, spacious, and come with daily replenishment of fresh fruits.
You can usually find award nights at the InterContinental Bangkok ranging between 20,000 to 40,000 points per night.
7. InterContinental San Diego (California)
The InterContinental San Diego boasts of its waterfront view, making it the perfect retreat destination for weary travelers who want to enjoy breathtaking views of the bay. Not only that, it's conveniently close to the city so you can go to Petco Park, the San Diego Convention Center and the San Diego International Airport within just a few minutes.
The hotel amenities include a fitness center, on-site restaurants, and an outdoor pool. Did we mention that the place is also pet-friendly? Well, it is! So make sure to bring your furry friends with you whenever you stay at this property.
Award nights usually range anywhere from 40,000 to 60,000 points per night. Make sure to book during off-peak times to get the best value for your free night certificates.
8. Hotel Indigo Denver Downtown-Union Station (Colorado)
The Hotel Indigo Denver Downtown-Union Station is strategically located in Denver's Union Station neighborhood so it's close to Denver's top tourist spots such as the Union Station, the Ball Arena, and Coors Field.
The hotel has 180 guest rooms with a Colorado-themed décor and spa-style bathrooms. There's also a 24-hour business center and a fitness center if you need to get work done or do a little bit of workout.
Award nights typically cost between 30,000 to 40,000 points per night.
9. InterContinental Presidente Cancun Resort (Mexico)
Who doesn't love Cancun? Staying at the InterContinental Presidente Cancun Resort is the perfect holiday getaway. Amazing beach views, outdoor pools, on-site restaurants, spa centers, and exclusive club lounges await you!
Award nights can cost anywhere from 30,000 to 50,000 points per night.
10. Kimpton Angler's Hotel South Beach (Florida)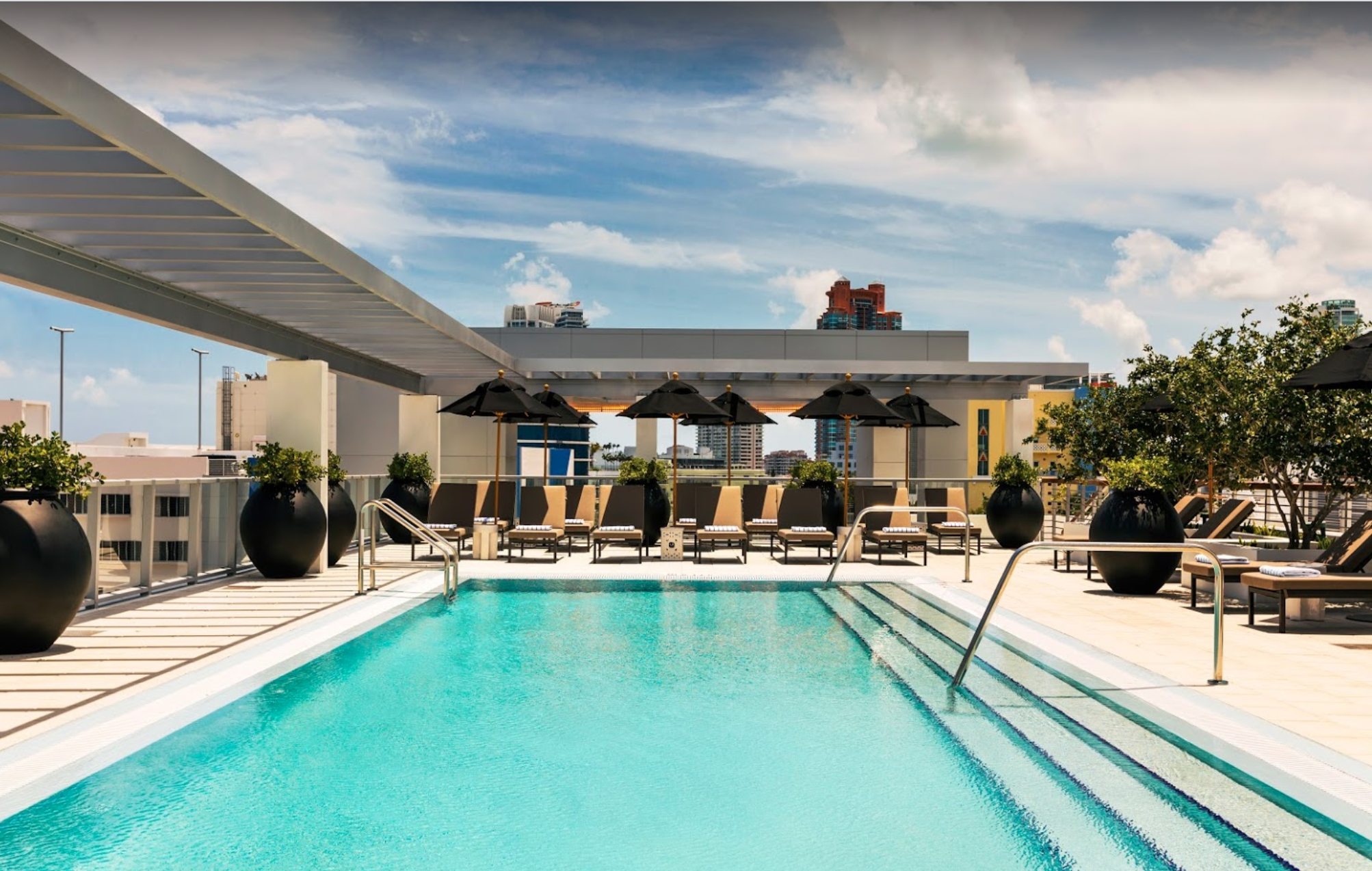 We all know how South Beach can get so crowded during the travel season. Located one block from Ocean Drive, the Kimpton Angler's Hotel South Beach is the perfect destination for those who want some exclusivity but still want to experience the warmth of the South Beach sun.
The hotel features a rooftop pool, ground-floor pool, spa center, fitness center, and a Mediterranean-style courtyard.
Award nights cost from 39,000 to 55,000 points per night. Make sure you book during off-peak dates!
Bottomline
Free night certificates are one of the best things that happened in the world of points and miles. Imagine getting a free stay at some of the world's premium hotel destinations.
Have you used a free night certificate before? Which IHG hotel did you visit?
Advertiser Disclosure
PointsPanda Deal of the Week!
Looking for the best flight deals? Each week we'll send you updates with the best deals on flights and hotels both using points and cash.
We care about your privacy and would never sell your information to 3rd parties, please see our
privacy policy
for more information